THROUGH THE EYES OF THE ITALIAN JEWS
MULTIMEDIA EXHIBITION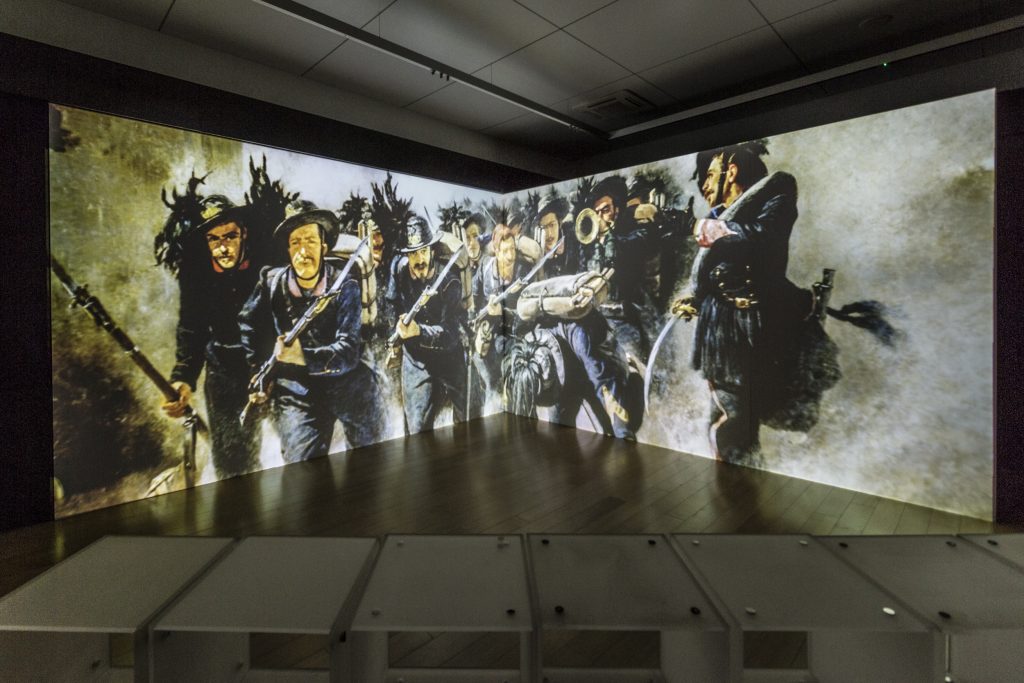 Two thousand and two hundred years of Jewish history and culture in twenty-four minutes.
This is the multimedia show Through the Eyes of the Italian Jews, realized by Giovanni Carrada (author and curator) and Manuela Fugenzi (iconographic research).
A complex, rigorous project, the result of months of research and fine-tuning, this show provides a popular investigation into the role of prejudice, the origins of discrimination, the controversial bond with the Catholic Church, the great migrations of the Jewish people, the meaning of the ghetto, the participation of Italian Jews at crucial moments in the life of the nation, the pages of coexistence in both easy and dramatic times.
With the narrative rhythm of a clever, spectacular and engaging attraction, the tale seeks to intrigue the public, prompting the understanding that, in addition to the Shoah, there are many interesting dimensions to Italian Judaism, and that Jews have made so many fundamental contributions to the nation.
The enveloping experience that the installation evokes is produced by documents, works of art, prints and a narrator: throughout this reconstruction of the waxing and waning of the fortunes of Italian Jews, the visitors are invited to identify themselves with the precise historical circumstances.
Here, then, we walk in the uncomfortable shoes of a Jew deported to Rome after Titus destroyed Jerusalem and the Temple in 70 AD; or in the more comfortable shoes of a Jewish scribe in twelfth century Palermo where, being one of the few people able to read and write, he enjoys a privileged status.
Then we see the more difficult existence of a money lender between the fourteenth and sixteenth centuries, caught between the poor – who consider him a usurer – and the Commune or the Liege Lord – who forces special loans or extorts money from him.
Not to mention the tragic fate of a Jewish girl who, in 1938, sees herself robbed of her future.