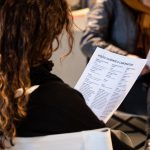 The educational offer

Each year the MEIS renews its educational offerings for students and teachers. These educational workshops open windows on the history and values of Judaism, addressing universal themes such as civic education, equality and the wealth of diversity and the coming together of different cultures. Educators may participate in training courses and 1-day seminars, coming into contact with the MEIS educational approach custom-tailored to all class levels.
THE MUSEUM IN THE CLASSROOM

In collaboration with Coopculture, besides taking place in the museum spaces, some of the MEIS' educational workshops can also be held in local school classrooms, scrupulously following all anti-contagion security protocols.

Some workshops are also available online.

Each activity is managed by one or more Coopculture operators, the cost is 70 euros per workshop (to ensure that all activities are performed in total safety, you may need to divide the students into two groups).

 
TEACHER TRAINING

Through meetings, presentations and courses, the MEIS offers a teachers' training course that focuses on the values of integration, equality and dialogue.

Particular attention is paid to the methodology for teaching Holocaust Remembrance and transmitting it to future generations. The goal is to provide a set of tools to aid the educator in the complex role they face in dealing with the challenges and opportunities of the contemporary world.
GUIDED TOURS

For middle school and high school groups, it is possible to book a guided tour of the exhibit "Jews, an Italian story". Following the museum itinerary, a guide accompanies the pupils, enabling them to discover the main milestones that characterize the history and movement of the Jewish people. From the destruction of the Temple in Jerusalem to the creation of the ghettos and beyond. At the end of the tour, using a specially designed timeline, an attempt is made to reconstruct the key moments in the history of the Jewish people in Italy.

Duration: 90 minutes + the possibility of visiting the exhibit "1938: Humanity Denied".
Call center

from mobile and from abroad: +39 06 39967138

 

active every day from 9am-6pm
E-mail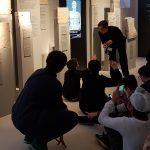 For Jews, education means not only what we know but what we are.

Rav Jonathan Sacks